This means it's time to start thinking about your corporate Christmas party ideas! if you're looking to treat your staff and clients to a magical Christmas event with amazing food and loads of Karaoke fun.
Fill out the form and our event coordinators can help you plan the perfect Christmas party.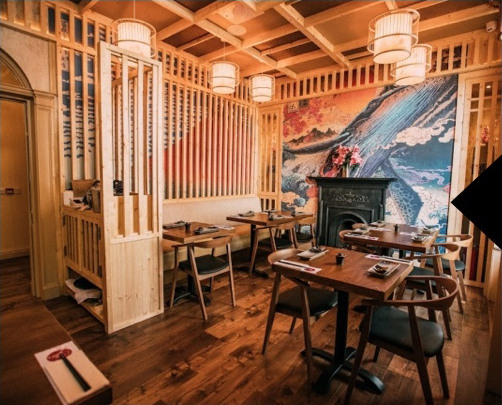 From large event rooms for grander affairs, to private rooms for more intimate gatherings, Maneki is the perfect venue for your Christmas Event. Each individual room breathes modern Japanese prestige, reputation, and stature into any event held within our walls. For those looking to create an impact; Maneki never fails to impress.
PROMPT AND PERSONALISED RESPONSE
We will acknowledge your enquiry within three hours and provide a tailored proposal within 24 hours

PERSONAL SUPPORT
We will provide you with a dedicated and accomplished event manager who is on-hand to assist at every step, and to share insider tips on how to design and deliver the perfect event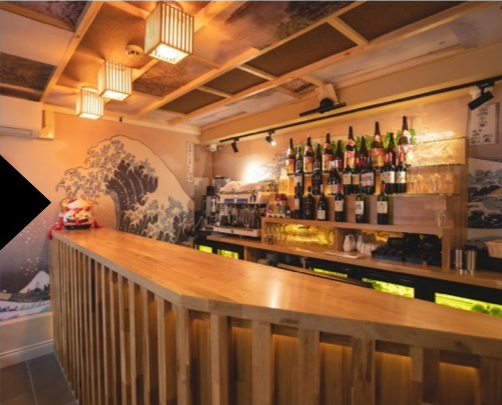 Wifi
High-speed dedicated fiber 
Natural light
Background PA System
Screen & Projector
Professional Kitchen
Corkage charge
Halal catering
Internal catering
Full Licenced Bar
Venue 250m2 (2,690 ft2)
Average Ceiling 3.3m (10.82 ft) 
Storage available
350 Reception
250 Canapes
210 Dining
30 Boardroom
125 karaoke
Late Licence 
Wedding License
Maneki has been catering to prestigious oevents since 2018. Now, our executive chef, Mr. Wang, and his brigade of chefs bring their expertise and the finest Japanese cuisine to each and every event.
Our menus feature authentic Sushi and showcase dishes from Japan and around the world, featuring local, organic, and sustainable ingredients.
Set Menu
Platinum Menu
Platter Menu
Vegan Menu
Drinks Menu
Set Menu
Platinum Menu
Platter Menu
Vegan Menu
Drinks Menu
Christmas Packages
| | |
| --- | --- |
| Silver Platters & Karaoke  | €38.00 Per Person |
| Between 8-56 Guests | 2x rooms of 8 & 2 x rooms of 20 |
| Prosecco on Arrival | Bottle per 4-5 Guests |
| Platter Menu | Platter per 6-8 Guests |
| Karaoke Studio | 2 Hrs |
| Gold Dinner and Karaoke | €60.00 Per Person |
| Between 8-56 Guests | 2x rooms of 8 & 2 x rooms of 20 |
| Set Menu | 2 Course meal  |
| Karaoke Studio | 2 Hrs |
|   |   |
| Platinum Dinner & Karaoke | €65.00 Per Person |
| Between 8-56 Guests | 2x rooms of 8 & 2 x rooms of 20 |
| Set Menu | 3 Course meal |
| Karaoke Studio | 2 Hrs |
|   |   |
| Private Dining & Karaoke | €1,200 Per Room |
| Between 8-20 Guests | Maximum 20 Guests |
| Platinium Menu | 3 Course Menu |
| Karaoke Studio | 4 Hrs |
|   |   |
| Christmas Dinner Package | Monday to Friday |
| 2 Course Set Menu | €40.00 Per Person |
| 3 Course Set Menu | €45.00 Per Person |
| Nara Karaoke package | Monday to Friday |
| Small Room (12pm – 6 pm) | €35.00 Per Room / Hour / Max 8 People |
| Large Room Room (12pm – 6 pm) | €50.00 Per Room / Hour / Max 20 People |
| Kobe Karaoke package | Saturday and Sunday |
| Small Room (12pm – 6 pm) | €60.00 Per Room / Hour / Max 8 People |
| Large Room Room (12pm – 6 pm) | €80.00 Per Room / Hour / Max 20 People |
| Osaka Karaoke package | Sunday to Wednesday |
| Small Room (6pm – 1am) | €70.00 Per Room / Hour / Max 8 People |
| Large Room (6pm – 1am) | €90.00 Per Room / Hour / Max 20 People |
| Tokyo Karaoke package | Thursday to Saturday and Bank Holidays |
| Small Room (6pm – 1am) | €95.00 Per Room / Hour / Max 8 People |
| Large Room (6pm – 1am) | €140.00 Per Room / Hour / Max 20 People |
Silver Dinner & Karioke  (4th Novemebr 
Between 8-56 Guests
Prosecco on Arrival
Platter Menu
Karaoke Studio
€28.00 Per Person
2x rooms of 8 & 2 x rooms of 20
Bottle per 4-5 Guests
Platter per 6-8 Guests
2 Hrs
"Maneki is located at 43 Dawson and only 2 minutes away from Grafton Street, making it one of Dublin's most central locations.
Exceptional public transport links from all directions make us accessible and easy to reach by all transport means, increasing your event attendance.
The Mixture of modern Japanese classics in a Victorian building and cutting-edge technology compliments a variety of events, the venue can hold up to 300 guests.
Our Event Managers ensure you'll have guidance and expertise throughout the planning of the event, as well as organising your logistics and being with you on the day."